Shaylin always had a little bit of a wacky side and she loved to so show that side of herself with crazy socks. She could often be seen wearing colorful themed socks, and usually not a matching set. She loved colorful and animated socks, her most recent set was some DC themed superhero/villian socks.
On the one year anniversary of her passing we decided to hold a memorial service to bring her friends and family together so that we could uplift eachother and celebrate her life on an otherwise dark and depressing day. While planning this event with everyone people kept asking what they could do. They wanted to do something to show their love for Shaylin and to support us. We decided to start a mission that would reflect Shaylin's personality, reach a hand out to other to show Shaylin's love, and that would allow people to participate without asking for a huge commitment.
Since her memorial we have been collecting wacky socks from anyone who would like to donate them. Then we partner with different groups (schools, youth groups, other volunteers) to create labels with drawings and messages of love. Then we go out into different communities and present the socks, along with other treats like snacks, to those in need.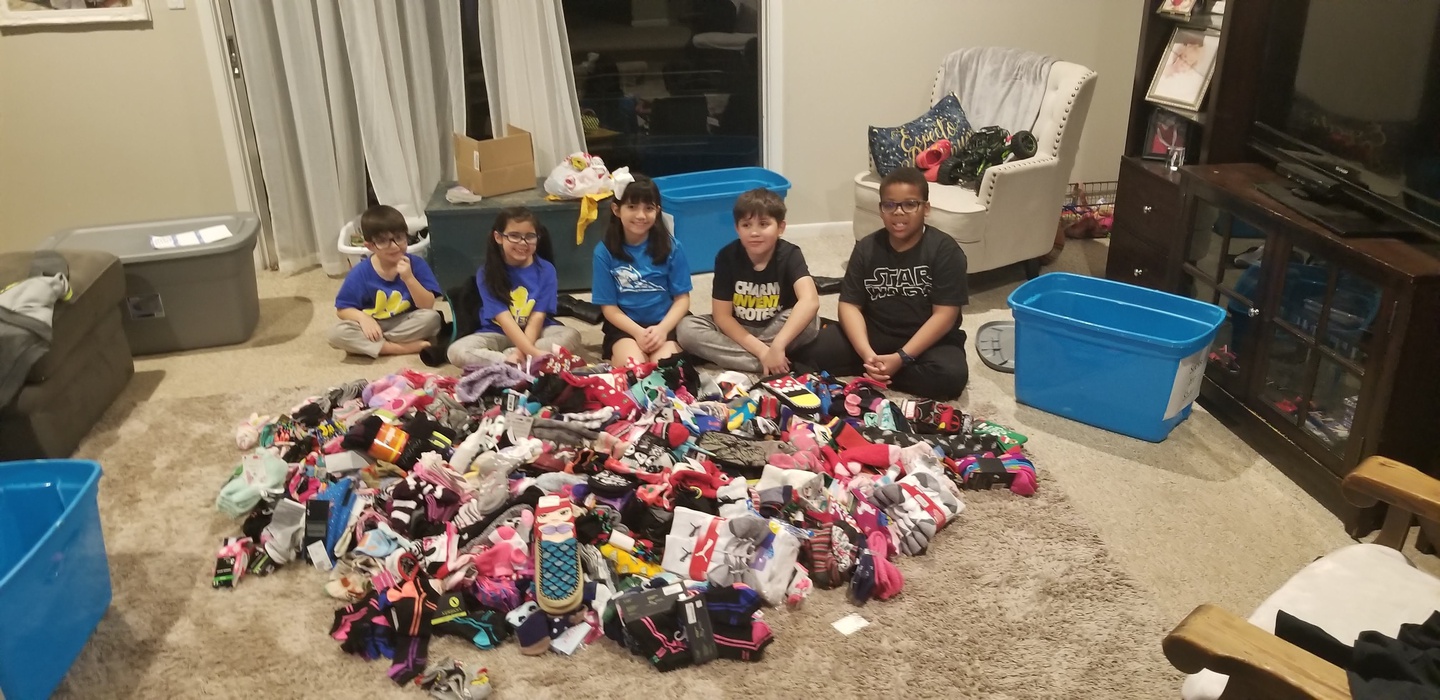 We have provided socks to the homeless around Augusta, GA for which they were incredibly thankful especially during the cold months. We have also provided socks to the youth in Belize where Quest church performs multiple Missions Trips throughout the year. Additionally we have provided socks at several of the homeless shelters and halfway houses around the CSRA.
We continue to accept donations of socks, or if you would like to partner in the label creation or delivery please reach out to us at E-mail Us!
Template for sock labels if you want to print your own:
This is a template made for a common label size of  4" x 3.33", here is what we usually use: